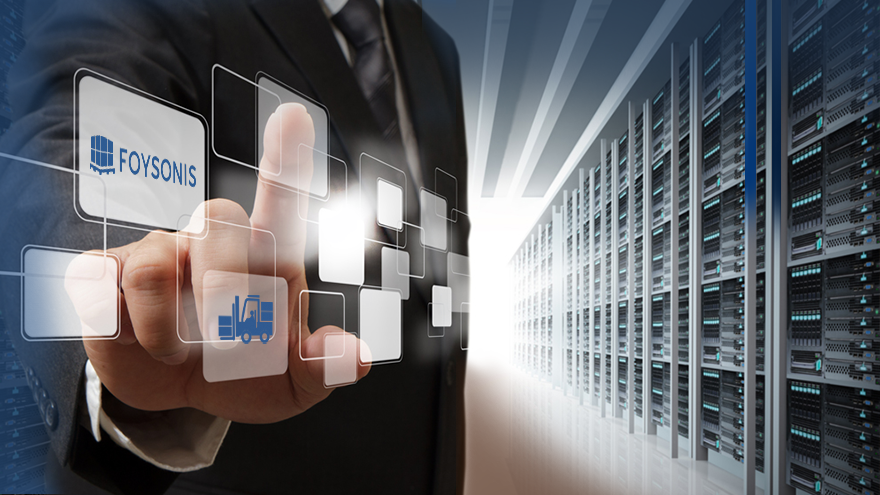 By , 21 February 2017 16:00
Why SaaS WMS is Great for Business
In today's market, almost all business applications are migrating to a SaaS solution with one big exception, the Warehouse Management Systems (WMS). Most WMS vendors rehash their legacy applications as a cloud solution, yet none provide a SaaS solution. The Foysonis team decided it is time WMS is delivered as SaaS. A SaaS solution makes it easier for businesses to manage small-to-midsize warehouses to access sophisticated warehouse management software.
Most experts think SaaS is out of the question for a WMS product. Foysonis thinks differently. In 2017, SaaS will break out as a game changer in the WMS space. Industry experience leads our team to understand the huge demand for a clean, simple software for warehouse management, one that works right out of the box. Designed for an immediate launch, our product's functionality is comparable to QuickBooks' straightforward financial management of small businesses.
You are in cloud already!
If you utilize Internet banking to manage personal finances, you are using the cloud. Cloud solutions offer data and software access anytime from any device, 24 hours a day. Cloud users are not limited by geographic location or access to a laptop's local drive. Knowledge was once power, but in the cloud world, data is power. With a cloud-based WMS solution, customers access a comprehensive overview of both inventory and order fulfillment activities and achieve better collaboration with their internal and external teams.
WMS cloud software creates digital supply networks
By moving warehouse operations to cloud, businesses transform their supply chain into a digital network, mirroring in real time what happens in the physical world to this virtual world. This real-time experience makes collaboration with external suppliers and customers effortless and enables users to rapidly react to changing business dynamics at speed.
Once the supply network is connected, users drill down into data in real time, use analytics to gain new insights and communicate with workforce in the field via smart mobile apps to deliver the right decision-making information. The product offers a clear overview of current fulfillment activity and complete control over logistics operations, almost like a control tower managing an airport's landings and departures.
Once connected and now intelligent, the supply chain network is able to scale. Customers can quickly add new business partners and suppliers as needed, to expand into new markets and geographies. The digitized supply chain enables businesses to operate at speed amidst dynamic business environments.
Online warehouse management means businesses stay consistently connected to their inventory data and the progress of warehouse fulfillment operation. The software can integrate with a whole ecosystem of business applications, like QuickBooks as well as ERP systems, including SAP, Oracle and others. The Foysonis Integration API is modern, flexible and easier to integrate than the legacy WMS vendors.
Old baggage of Legacy WMS software
Many legacy vendors have bloated, complex software with hundreds of configuration options. This makes it difficult for customer teams to configure a WMS and to get even a basic receiving and shipping operation to work.
An on-premise solution is cumbersome. The installation process involves securing and working through install CD's, figuring out the hardware server to use and pre-installing other prerequisite software. This process takes days or even weeks. After these steps, following configuration steps require referring to large reference manuals. At the end of the day, building a large team of Project Managers, IT Admins, Architects and Developers is necessary to configure, go-live  and keep the production system running.
Beat your competition
A recent Verizon study reveals 77 percent of businesses believe cloud technology delivers a competitive business advantage to grow and increase their profits. To lead the market and beat the competition, switch to a SaaS-based WMS solution. Currently without any WMS solution? Consider the cloud-based Foysonis product for a fresh start. Using an on-premise WMS solution puts your business behind, making it difficult to catchup. Business momentum is key. Our product leads to better momentum, so businesses achieve greater success.